Deciding on a baby name is one of the sweetest parts of the pregnancy process. Since we chose to keep the name a secret until Roya arrived, I had yet to share with you how we came up with the name. Until now…
Late in 2012, we had picked out several girls' names. One of my friends recommended that I conduct a Google search on all the names we were considering. And, boy, am I glad she did! A search revealed that a woman with one of our favorite girls' names, Devin, and the same last name had a very gifted career as an adult film star. (Although I respect Devin's professional choices, I feared the possibility that my minor daughter could someday be mistaken for an adult film actress.)
We thus went back to the drawing board to find a new name. While watching Homeland one Sunday evening, The Man suggested the name, Roya, after one of the characters in the show's second season. On the show, Roya Hammad is a London-educated, beautiful, brilliant journalist. She aligned herself with Homeland's antagonist, Abu Nazir, but gave a sense of honor to her character's actions.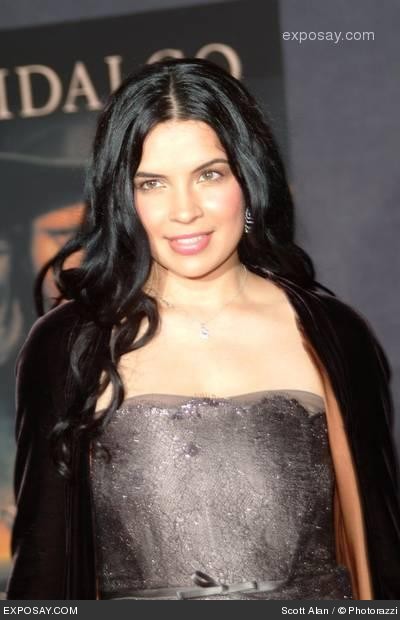 Zuleikha Robinson (Roya Hammad)
After hearing his idea, I responded, "Oooh! I really like that name! I wonder what it means…"
While the episode continued to play, I searched on my phone for more information about the name. Roya is most common as a Persian girls' name, but it's also Arabic and Turkish. Once I saw the name's meaning, I went from liking the name to loving the name.
Roya means "a dream come true, a vision or premonition, or a fantasy."
The following day, we both found ourselves thinking about the name and how much we liked it. We had found the name for our little miracle! We didn't need any alternatives. She would be named Roya. Now that she's here, the name suits her even more than I thought it would!
As a post script for those who haven't heard the name before, the English pronunciation for the name is "Roy-a," as though you're adding an "ah" to the name, "Roy."