Eleven years ago, I was in the middle of treatment for breast cancer. I was diagnosed with an aggressive strain at an early stage. I wrote a lot about cancer and how tough chemo was for me. Some called me an inspiration. Some said I used cancer to get attention for myself or my blog. Most days I just was trying to get through.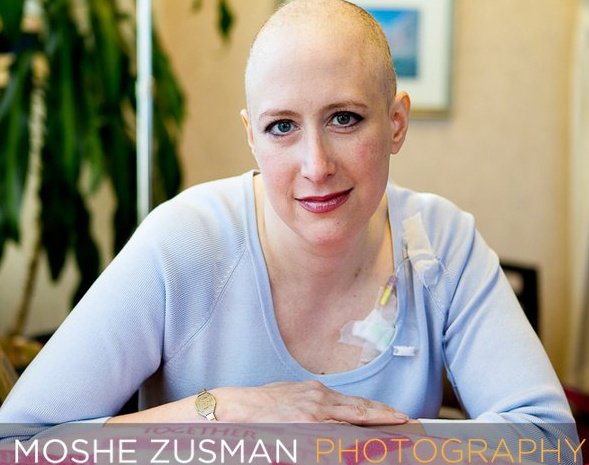 I learned then that 30% of cases return as metastatic. Being a survivor or being cancer free from a clinical perspective is a marathon, not a sprint. During treatment, I was close with two other patients-turned-friends. We were all diagnosed at early stages, and we all did what our doctors told us. We all made it into remission, and we all believed we would survive. I'm the only one alive.

After treatment, I read a post by Nicole McLean. The theme was that she's going to keep talking about cancer and her experience. I found those words wise then and even wiser now.
My hair has obviously grown back. My life is different in so many ways, and I'm thankful for that. I've learned to accept the post-cancer realities — such as early bone and height loss and early menopause, or a young daughter who asks if she will get breast cancer when she is older — at least most days. And, much like Nicole, I'm still talking about cancer.
As Breast Cancer Awareness Month comes to a close, I'd love if:
More research dollars went to metastatic breast cancer. 44,000+ in the US die from this insidious disease each year!
More research was done on Black women, health disparities, and breast cancer, given that Black women have a 40% higher mortality rate from breast cancer than white women.
We didn't cover this ugly disease in a color like pink that's associated with femininity and prettiness in a gender-binary way.
Corporations didn't profit from breast cancer and their "creative" campaigns. Check out the trailer for Pink Ribbons, Inc. or my Pinktober post about pink cause marketing.
If I'm donating to a breast cancer organization, I want to know where my money is going and that the organization is transparent and fiscally responsible. Two organizations I continue to support are:
Before the pandemic, I was on campus and a student group was tabling for breast cancer awareness. There were pink ribbons and slogans about saving second base. The three students behind the table started talking about how they wouldn't know what to do if they lost their hair. I thought of saying something and then just went back to my work.

I was blissfully ignorant for a long time. And, I definitely had no clue about chemo in college. I hope you, too, can be blissfully ignorant for decades to come because then it means that cancer hasn't touched your life closely. I wouldn't wish knowing what those final days are like or how bad treatment can make you feel on anyone.
Tonight is a Pink Out event at AU. R and I will be there to support the volleyball team. She'll be wearing pink. I likely will not. I might be emotional. I might roll my eyes. I might just sit there quietly. I am neither an inspiration nor attention seeking. Much like I was 11 years ago, I continue to be thankful for being alive and am just trying to get through. xoxo