It was October 2014. 
Roya was up two-three times a night every night. I was in my first semester as a full-time faculty member and teaching three classes. The nanny that I had hired for the year decided to leave the DC area. I managed to piece together a schedule with four babysitters – all of whom were full-time college students.
It was clear that I needed more consistent childcare. I took a chance and reached out to Nanny A, a friend of a friend, to see if she had some hours to spare. She thankfully did, and she began to watch Roya a week later. What started as occasional grading help grew into more hours and days with each passing season.
It was October 2014. 
I parted ways with Roya's biological father without any tears or drama. I had wanted to be a 100% parent of a little girl, and thanks to God and him, I was.
A little over three years later, I'm reflective as to what an eventful month that October was. Back then, I didn't know then what I know now…that asking Nanny A to join our family would be far more impactful than asking The Man to leave our family.
The love Nanny A has shown both Roya and me is unparalleled. The willingness to be there for us in our highest of highs and our lowest of lows has been unyielding. Nanny A is so much more than a nanny. She is my friend, she is the closest thing to a co-parent that I've ever had, and she is our family. She didn't have to assume all of these roles, but she did. And, for that, I'm truly grateful.
Earlier this year, Nanny A and I talked about her professional plans. She is a successful writer and event planner, and at some point in the future, she wanted to focus on those endeavors exclusively. I knew that she needed to spread her wings, and her responsibilities with us would make that difficult to do. Her end date was on the horizon, but thankfully, she extended her time with us through the summer and fall. In October 2017 (three years to the week after she started with us), I again asked her about her plans. Nanny A would be moving on at the end of the year. It was official.
I cried on and off for 48 hours. Correction, I sobbed. (Picture that messy crying where you can't form a coherent sentence and your eyes are puffy when you wake up the next day.)
Nanny A's last date is getting closer, and moving the calendar to December has brought me to tears yet again. There is so much that I will miss about her, but to highlight just a few things:
How I can text her at any hour of the day for advice, a laugh or just to say hi
How Roya can literally hug her for hours
All the special things that she and Roya share together from their favorite restaurants to taking the bus to reading certain stories
How she turns into Mama Bear when anyone tries to mess with Roya

Our dance parties in the hall

How many times we have laughed until we had tears in our eyes
I haven't wanted to finish this post for a week because that makes this truly real. After next week, Nanny A will no longer be in our home on a regular basis. Last night, as R went to hug us both she said, "Family hug." She knows now, and I will make sure she always knows that Nanny A is a part of our family.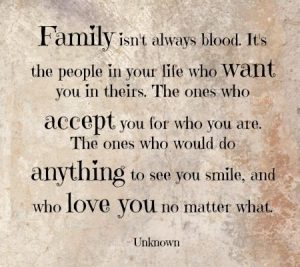 There are no words to do justice to what Nanny A has meant to us nor what she will accomplish. But, the words of the scholar Rumi come to mind:
You were born with potential. You were born with goodness and trust. You were born with ideals and dream. You were born with greatness. You were born with wings. You were not meant for crawling, so don't. You have wings. Learn to use them and fly.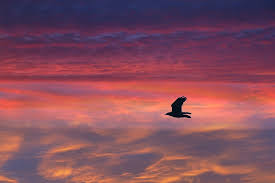 I anxiously await all the tales of how you will soar, Dearest A. And, until you return to visit, know you are loved and missed every day in big and small ways.