What a difference a month makes! You've grown over three pounds. You love walks in the stroller, storytime, and listening to music. You make so many noises when you're awake and asleep that we've nicknamed you, "Pebbles." You've cuddled with the many loved ones who have come to visit you. You've been such a good baby when we've brought you to restaurants and on our day trip to the water. And, you've continued to melt our hearts, leave us in awe and make us laugh and smile.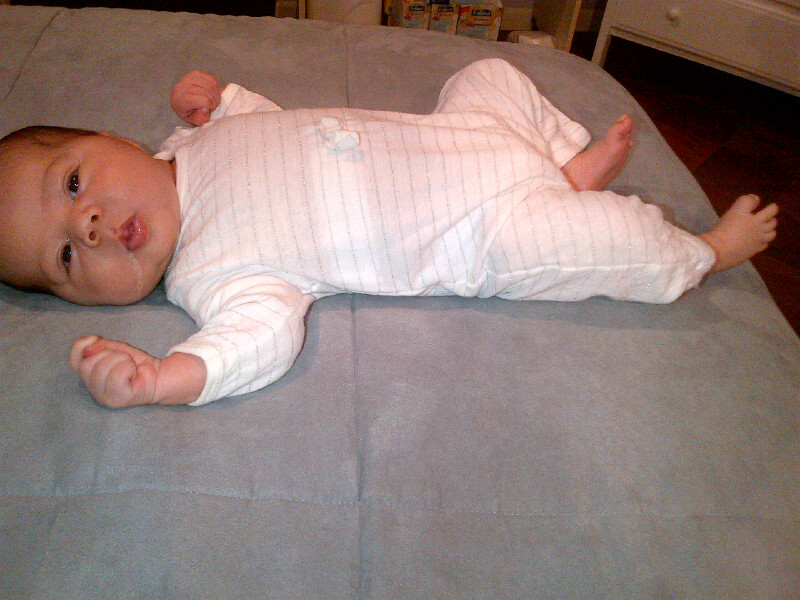 Blowing a kiss at 3.5 weeks!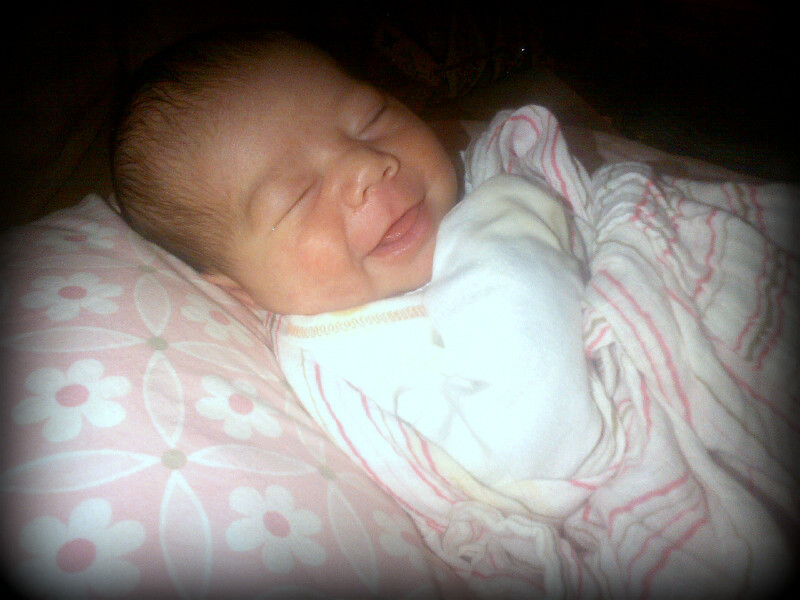 With visions of bottles dancing in your head (2 weeks)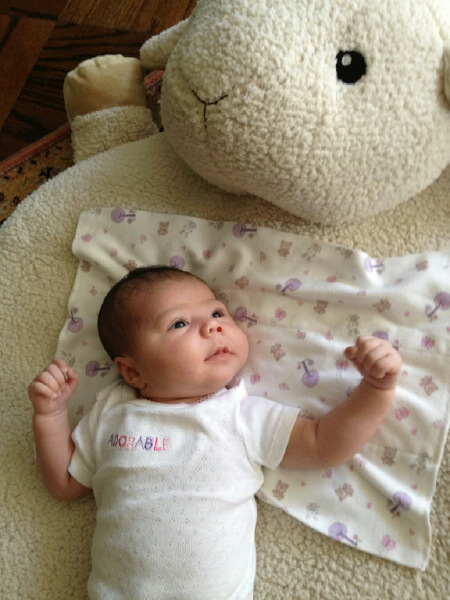 Snuggling with the Sleep Sheep at 1 month
You're loved more than words could ever express, Dearest Roya! But, if you could start sleeping for longer than three hour stretches a night and could temper the shrieks when you have to wait more than a few seconds for a bottle, I'd really, really appreciate it ;)!