June 22, 2010
My telephone vibrated in my lap. I asked my hairdresser if she could turn off the blow dryer. As I answered the call, I knew, even before the breast radiologist told me. Six previous biopsies had been benign (non-cancerous), but I had a feeling that I wouldn't be so lucky with biopsies numbers seven and eight. When my doctor finally said the words, "breast cancer," it felt surreal. I leaned up against the wall in the back of the salon and exhaled, as I shed a few tears.
In October, after my first round of chemotherapy, I had described my diagnosis and treatment as "a blip." My cancer was caught early. I never doubted that I would survive. I would go through treatment, beat this horrible disease and move on.
Oh, to be so blissfully ignorant now!
There will come a day when I don't think about cancer and what it has taken from me – directly and indirectly. But, for now, that seems far into the future.
On my second cancer-versary, I find myself rather reflective. I have so many reasons for which to be thankful! Most importantly, this was caught early, and I am in remission. My diagnosis has also strengthened old bonds and led to new relationships and opportunities. But, I'm not the same person I was two years ago. As much as I love who I am now and how my life has evolved, that doesn't mean that I don't grieve the old me on occasion.
Last night, I went online to look at the photo album from the night that I was diagnosed. I surprisingly found a photograph that I didn't know existed. It's not the best shot, but I remember vividly where my friend and I were standing in the bar, what we said, and our body language. That was the first time I told someone in person that I had cancer.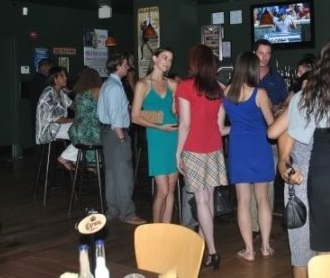 With K Street Kate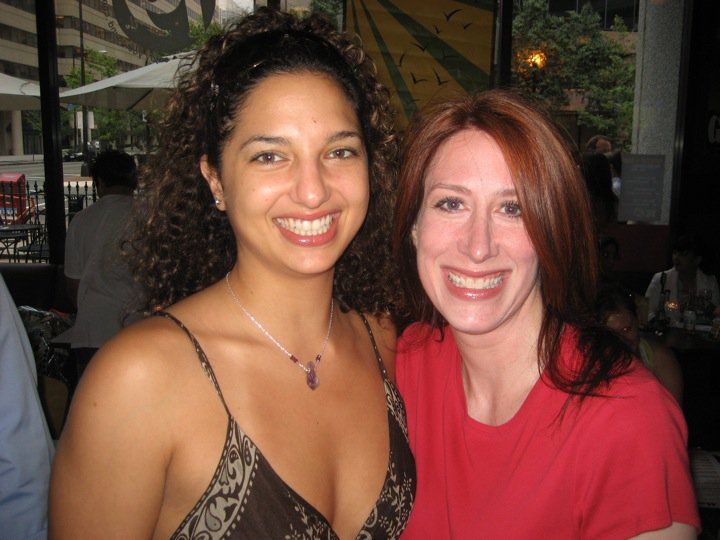 With Rania Jaziri of Jordin's Paradise, June 22, 2010
I miss the City Girl that I see in this photo.
For those of you who have followed my journey and offered support online and off, thank you from the bottom of my heart.
Please make sure that you have an annual appointment with a doctor and know how to conduct a self-breast or testicle exam. If you're a sexually-active female, visit a gynecologist and get a pap smear every year. If you're female and at least 40 years of age (35, if you have a family history), schedule your mammogram annually. If you find or feel anything off with your body, trust your instincts and call your doctor. If you're an adult and don't have a primary care physician, get one!
There is so much in life that we can't control. Staying on top of our health is something we do have control over.
With gentle hugs, much appreciation and best wishes for many decades ahead for all of us, Stef