Since I've had Roya, moms or moms-to-be often ask me the following question:
Isn't it amazing?
I always respond in the same way:
She's amazing. It – motherhood – is exhausting.
Motherhood is the toughest job there is. It is 24/7. There are no holidays, vacation days, sick days or snow days.
I teach about feminism in several of my classes, and yet, I find it difficult to inspire when it comes to gender roles within a heterosexual family unit. We continue to live in a culture that assumes that the mom will handle an overwhelming majority of all matters related to children.
When The Man asked me what I wanted for my birthday, I responded:
I want to be the dad for a day.
What did I mean by that?
I don't want to handle night care for a toddler who is going through yet another sleep regression.
I don't want to purchase any milk or diapers.
I don't want to coordinate Roya's schedule or childcare.
I don't want to conduct research online about preschool, vaccines or anything developmentally appropriate.
I don't want to have my ability to work or shower contingent on childcare.
I want to go to the bathroom without Roya attached to my leg the whole time.
I don't want to have the pediatrician's number memorized.
I don't want to be the disciplinarian and enforcer of rules and schedules.
I want to have someone thank me for spending one-on-one time with Roya.
I want to live in a society that values a mom's work outside of the home as much as a man's work outside of the home.  (This infuriates me even more so when the woman in a given couple earns more than the man. And, if I can add a dream to this thought, I'd love to live in a country where women's work inside the home is valued similarly to men's work outside of the home!)
I wish that mothers felt able to openly vent about the difficulties of motherhood without feeling as though they're bad mothers, guilty or ungrateful. (I'm the first to acknowledge how blessed I am to have Roya. I'm thankful for our health and having The Man in our lives. I just don't feel as though complaining about how exhausted or overworked I am is mutually exclusive from any of that!)
So, I never got my birthday wish. That wasn't in the cards for me. I'm the mom. This is my journey.
But, lucky for me, Roya is amazing!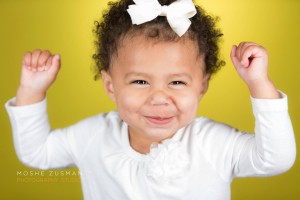 How do these gender roles impact you?