Would you love to win a copy of Doc Scriven's book, TheLoveCommitment.com?
Fast-paced and told from a unique perspective, TheLoveCommitment.com is charming, provocative, and delivers to singles and couples looking for a thoughtful and exciting relationship novel. But be warned. TheLoveCommitment.com is not just a novel. It's also a blueprint by which romantic relationships can be structured and streamlined in favor of both men and women, ultimately leading to marriage in two years or less. As a bonus, TheLoveCommitment.com contains questions in the back for Book Clubs as well as those interested in experiencing a real-life, Love Commitment journey for themselves.
Book Summary: Gigi and Timo had been living together in Atlanta for a year and dating for three. But one evening, after she broached the subject of marriage, an argument ensued followed by a break-up that kept them apart for three additional years. When they finally meet again, Gigi and her best friend, Sheila, have discovered a system that transforms love from an art to a science. With it, Gigi has a new man and is leveling the playing field between the sexes. Meanwhile, Timo is trying desperately to re-enter Gigi's life for reasons of love and revenge.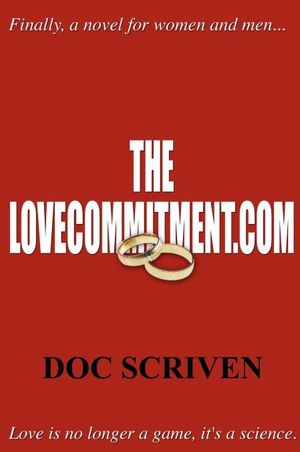 About the Author: Darryl "Doc" Scriven is a graduate of both Florida A&M University and Purdue University. He earned a Ph.D. in Philosophy and has taught at Wilberforce University, Southern University, Tuskegee University, and lectured at dozens of universities across the country and world. Doc is the author of seven books ranging from fiction to academic to self-improvement. TheLoveCommitment.com is his second novel. He is co-founder of The African American Family Enrichment Institute in Atlanta, Georgia and, as such, is committed to building families that will thrive for generations. To learn more, visit www.TheLoveCommitment.com. You can also check out the trailer for Doc Scriven's documentary.
If you'd like to enter to win a hard or electronic copy of the book, comment with your definition of commitment.
Giveaway Rules: This giveaway will run through Tuesday, August 14, 2012 at 11:59pm est. One winner will be chosen randomly via Random.org. You must reside in the continental United States to win a hard copy of the book. Pursuant to FTC Guidelines, no compensation was received in exchange for this post or giveaway.