Interested in winning a copy of Laura Meets Jeffrey? Read on to find out more about the book, author and how you can enter this giveaway!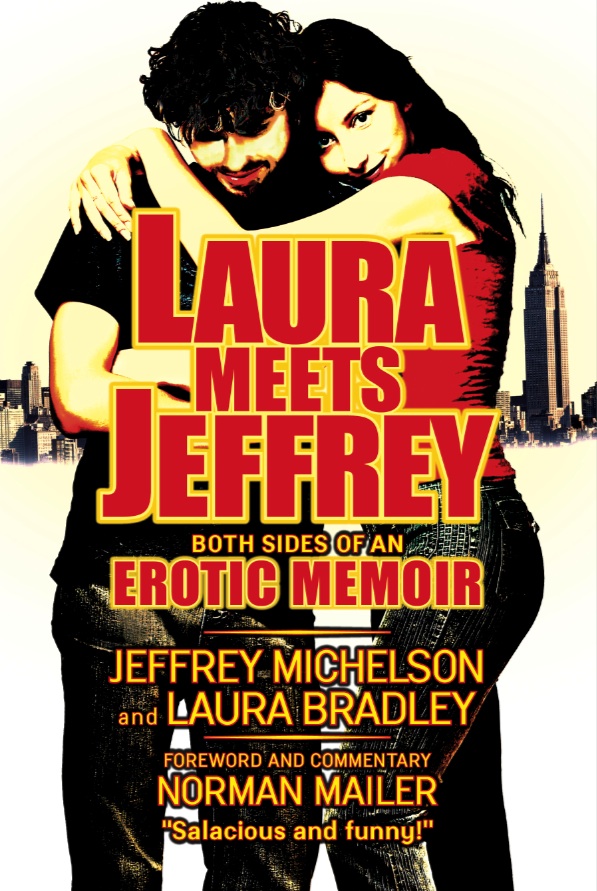 Laura Meets Jeffrey while she's working in an upscale New York City brothel in 1980 and they share an apocalyptic moment. It's love at first orgasm. And so begins their double lives in a real life version of Fifty Shades of Grey.
Laura Meets Jeffrey is a love story, a name-dropping, hilarious, shameless erotic cyclone, a documentary of the excesses, dangers and extreme edges of sex, drugs, rock 'n' roll, and a close-up personal history of sexual liberation's primetime.



At dinner parties she's known as a witty lingerie model and jewelry artisan, and a famous film director's ex-lover. He's her media wizard boyfriend, a designer discovered by John Lennon who worked for John & Yoko, Apple Records and the Rolling Stones, and then created Puritan, the world's largest-selling explicit sex magazine. On weekends he boxes with Ryan O'Neal and Jose Torres.



And at night, in the erotic demimondes of New York, Miami and LA, Laura and Jeffrey romp through waves of drugs and lascivious exploration and dive into S&M, porn star threesomes, orgies, glory holes and sex clubs as our unquenchable libidomaniacs fulfill their wildest fantasies.



The late Norman Mailer wrote the Foreword to Laura Meets Jeffrey and considered his famous interview with Jeffrey and Laura on "Ethics and Pornography," excerpted as a bonus chapter in this book, one of the best of the more than 600 he gave in his lifetime. Besides bequeathing the Foreword, Mailer gave guidance to this account of two lovers, who missed none of the wild era just before the door slammed shut on sexual freedom and aren't afraid to reveal all of it.
"There is no such thing as great sex unless you have an apocalyptic moment."

• "The difference between writing and literature is agreeable style and irony. This book has both."

• "Objective, funny, salacious and perversely-dare I say it- uplifting!" —- Norman Mailer
"Undeniably brilliant." — Legs McNeil, legendary punk journalist and author of the book's introduction

"Swimming in audacity." — Dwayne Raymond
"I LOVE Laura Meets Jeffrey!! It makes me laugh out loud; it makes me horny; it leaves me in awe. It's a very funny book. Michelson writes about sex in a way that blows my mind, and his writing, and the point- counterpoint of his voice with Laura's, brings them to life. What a fascinating character she is! When I finished Laura Meets Jeffrey there was a void. I miss being there." — Elizabeth Mailer
Would you like to meet the co-author, Jeffrey Michelson
? Join us on the Goodreads' "Book of the Month" club on The
BDSM
Group!
Want to hear more from the co-author, Laura Bradley? Read her interview in the UK
Daily Mail
!
Comment to enter below with the title of the book, "Laura Meets Jeffrey," by Friday, March 15th. One entry per person. The winning comment will be chosen at random by Random.org. A hard copy of the book can only be shipped to a winner in the continental United States. Pursuant to FTC Guidelines, no compensation has been received for this post.

Good luck!