Educate |  Advocate  |  Titillate
In June 2010, Stef was diagnosed with triple-positive, stage one breast cancer. Since her aggressive cancer was thankfully caught early, she's vowed to do whatever she can to educate others and raise money for the cause. To that end, she:
* Speaks and writes about breast cancer prevention, surgery, chemotherapy, radiation, hair loss and dating with cancer;
* Shares her experiences with others via photographs, interviews, runway shows, panel discussions and her blog to educate and encourage early detection; and
* Has donated her time to and raised money for the Breast Cancer Research Foundation, Prevent Cancer, Capital Breast Care Center, Critters for the Cure Patient Treatment Assistance Fund, Pink Jams!, and Susan G. Komen Global Race for the Cure.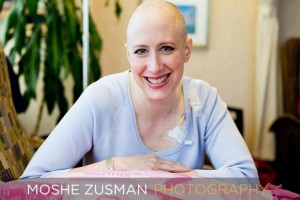 Publicity and Presentations include:
Video, "What to Expect when Diagnosed with Breast Cancer," WebMD, September 2015.
Video series for BreastCancerAnswers.com.
Post, "Sex Beats Breast Cancer." Gasm.org, October 2013.
Panel, "Sexuality During Cancer." University of Kansas Medical School, February 2013.
Profile in "Sexuality Now: Embracing Diversity," Fourth Edition, Janell L. Carroll, Ph.D., Wadsworth Publishers, Pacific Grove, CA.
"Health Information Technology Stories for Patients & Families." Testimonial for HealthIT.gov.
"Breast Cancer Survivor Stories." Profile in Women's Health Magazine.
"Sexualized Campaigns and the Reality of Breast Cancer," by Emma Beck for USA TODAY College, November 6, 2012.
"Taking Action against Breast Cancer," by Erin Greenawald for The Daily Muse, October 29, 2012.
"The Healing Nature of Pets." Interview on Let's Talk Live/News Channel 8, Washington, DC.
"Battling Breast Cancer," by Lexi Gray for Northern Virginia Magazine, October 2012.
"Her Mission: Help Cancer Patients Rediscover Joy of Food," by Jennifer Nelson for Bites on Today.com, October 17, 2012.
"Let's Move from Breast Cancer Awareness to Collaboration around Solutions," by Chloe de Roos Feinberg, Ashoka for Forbes.com, October 12, 2012.
"Dealing with Cancer," by Karina Giglio for The Washingtonian, October 2012.
"Prone Radiation." Profile in Sibley On Health, Sibley Memorial Hospital, Washington, DC.
"Fighting Cancer with Grace and Style." Interview on Let's Talk Live/News Channel 8, Washington, DC.
Panel, "Sexuality for Survivors." Playground Sexuality Conference, Toronto, Canada, November 2011.
"Helping to Debunk the Myths." Photo shoot with Moshe Zusman.
"Beating Breast Cancer." Interview for Let's Talk Live/News Channel 8, Washington, DC.